Help Topics
What are Views?
Views can be thought of as a subset of Records and Cases - specifically any Open Records/Cases with user defined filters applied. Once created, they will be visible on the Records page, on the left side of the screen.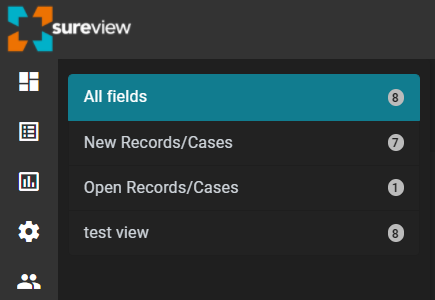 Creating Views
To create a new View, navigate to the Views tab of the setting page, and click the "Create New View" button in the upper right, this will trigger a popup with the following options: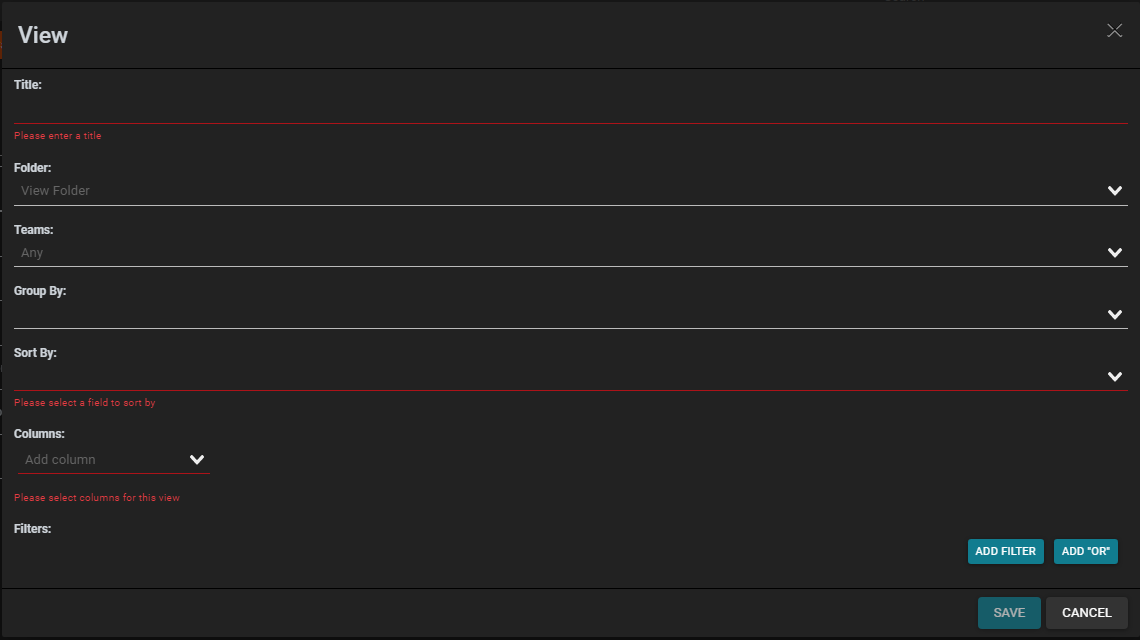 Title - Title of the View.
Group By- A Field used to group Cases together in the View
Sort By- A Field used to sort the Cases in the View
Columns- Selects which Fields will be shown in the columns of the View
Filters- See section below
Then, to create the new View, click "Save".
Editing/ Deleting Views
To Edit or Remove a View, first select it from the table, which will then disply the following details in a popup.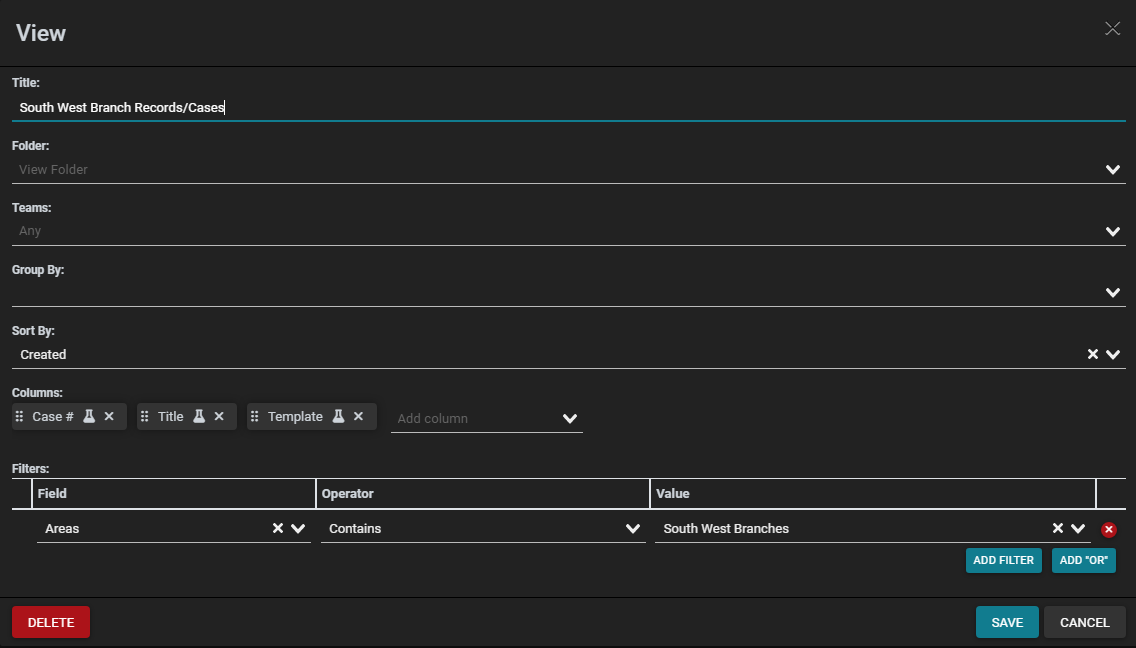 Editing Views
To edit a View, make any desired changes and click the "Save" button in the bottom right to apply.
Deleting Views
To delete a View, click on the "Delete" button in the bottom left. This will open a confirmation dialog asking you to enter in the View's title to verify that the correct one will be deleted. Finally, once the title has been entered click "Delete" in the bottom right to Delete.
Filters:
From here, you can create Filters that will restrict which records and cases will be shown in the View. You can have as many or as few Filters as you like.
For example you could have an "South West Branch Records/Cases" View that you use to show all the currently open Records and Cases that affect to the South West Branches. To do this you can create a new filter that uses the Field "Areas", Operator "Contains", and Value "South West Branches" to show only the Open Records/Cases that have "South West Branches" within their "Areas" Field.